Happy National nurse day! My sister is an ER nurse, and I super thankful there are people like her to take care of us when we're sick. I'm not good at that! In honor of National nurse day, I'm sharing 2 homemade nurse costumes for the kiddos. Obviously, these could be done in big kid sizes too! The first nurse costume is from Ziggity Zoom and started as a pillow case. I love me a pillow case costume! With a few cuts and stitched later, you've got a nurse (or Dr.) coat! Add headband, nametag, and a thermometer and you're ready for patience!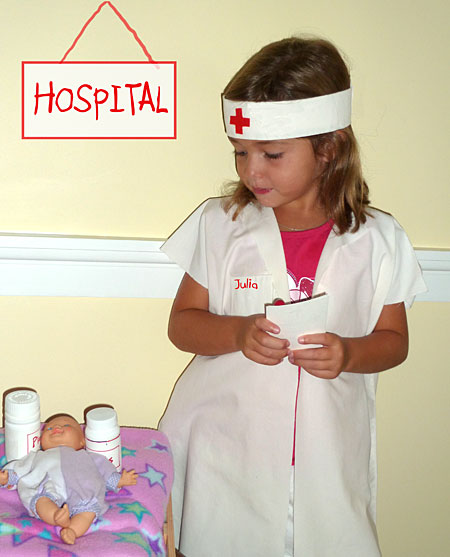 Spoonful did another handmade nurse costume with all white clothes, clipboard, and a full tutorial on how to make a nurses hat!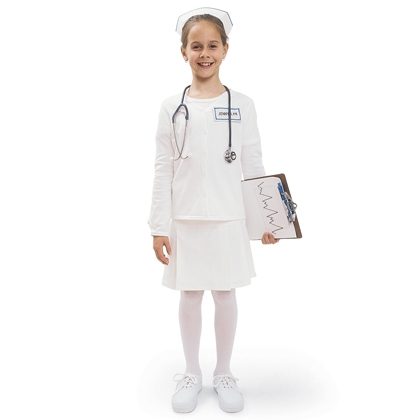 Thank you, nurses, for being awesome!