I shared the DIY adult mermaid costume deets yesterday, and today I'm showing you how Chelsea created a handmade pirate costume for the hubby! Here is what Chelsea had to say about how she put together the pirate costume, "My husband's costume was a combo of thrift finds, torn, tattered and stained. We added some eyeliner and a scar, a tattoo sleeve found at the dollar store, some fake jewelry, and, believe it or not, that scarf on his head and wooden sword at his waist are both his.
I love that they are at a Halloween event called Trunk or Treat! Which means you dress up and then incorporate the trunk of your bar into part of your costume. Chelsea turned the trunk into a shell to go with her mermaid attire. She made the shell from 6 pieces of foam board, acrylic paint, glitter, and fishing line. She cut a stool-sized hole in the bottom half so I could sit in my shell. The "water" is an iridescent door curtain!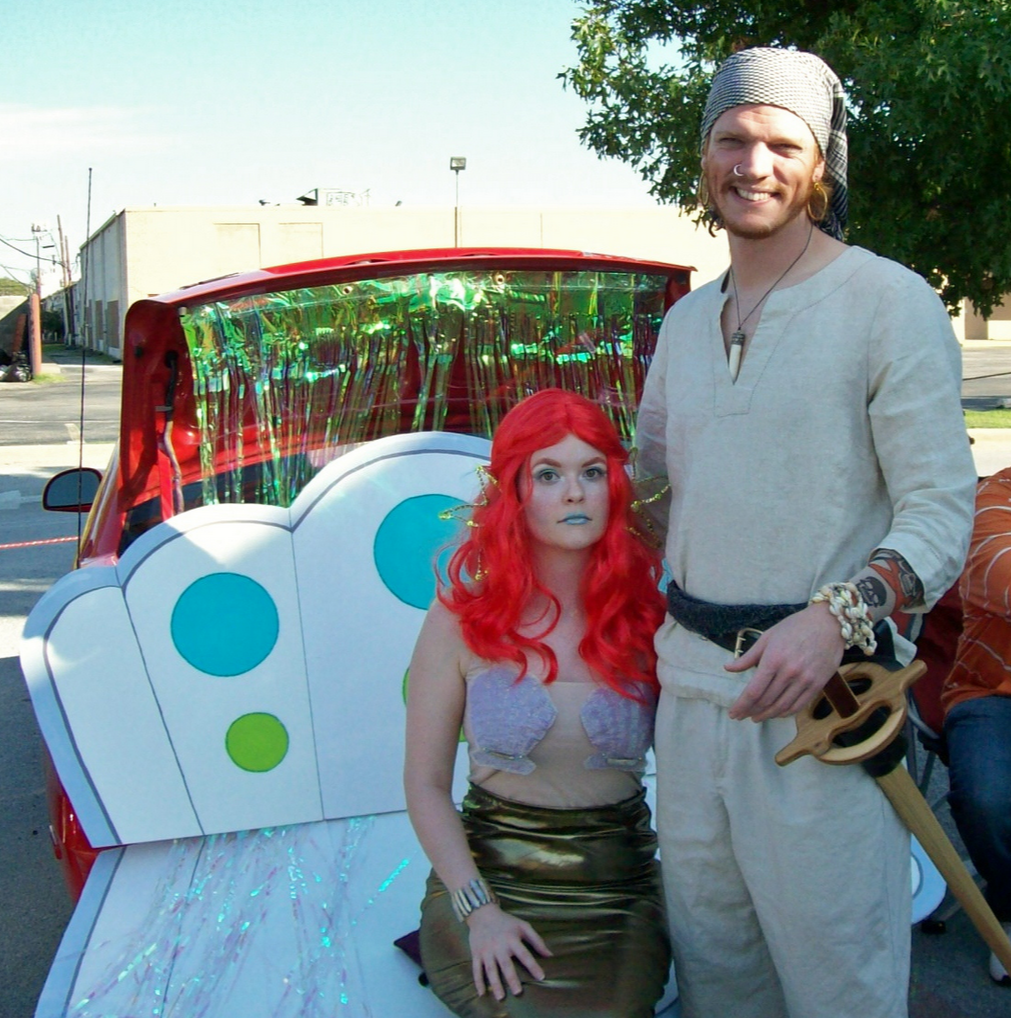 Awesome job, Chelsea! See more pictures at Chelsea's blog.