This costume idea is super fun, especially for someone going out in the dark: a glow in the dark DIY stick figure costume. In general, this is a pretty easy costume to put together, but there are also a few tricky things about it that can go wrong, so you want to be prepared. Check out the full tutorial here, and see all of Jamie's great tips and experiences when putting together and wearing this costume.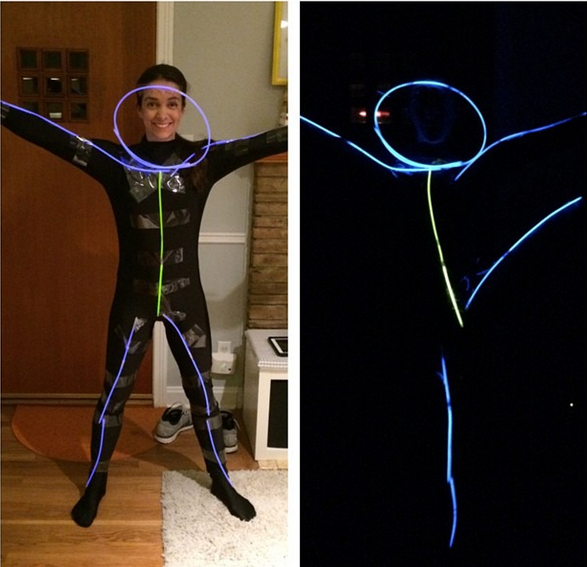 A few important things to remember:
1. Get the extra large glow sticks, and get extras. Some don't work well, or burn out quickly.
2. Bring extra tape with you, just in case it starts to fall off.
3. Use clear tape so that it doesn't cover up the light of the glow sticks.
This costume is hilarious and would be a huge hit. It's great for an adult, but also would be fun for kids. Be sure to check out the full post, and watch the hilarious video!