Be prepared to be amazed!
Although, I've never seen the movie, Alien, I've got a pretty feel for what it's about ; ) Claudia's husband turned their 7 year old boy into the main monster from the movie, The  Zenomorph! Claudia said, "We bought a surfing outfit as the base and glued various things onto the suit.  The head was molded from plastic and set on a helmet.  There were also gloves and shoe covers made from felt with pieces glued to the felt." her husband worked on this masterpiece for 40+ hours! This is one really awesome handmade alien Halloween costume!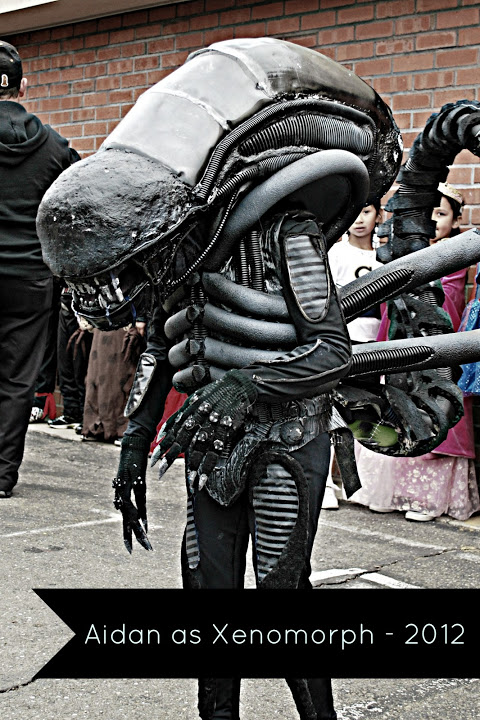 What do you think? Could you re-create this really awesome costume? See more details at Claudia's blog, Casa de Berry!