You are what you eat or uhh… drink, right?! Why not turn yourself into your favorite treat for Halloween.
DIY Starbucks Costume
Making a DIY Starbucks costume is easy, all you need is a simple brown dress.  You can add the Starbucks logo to it by printing it out and just safety pinning it on! A white boa and around the neck gives you the perfect whip cream and the gold ribbon mimics caramel, yum! Oh and of course you'll need a green straw headband. To make the headband, roll up a peice of green construction paper and hot glue it to a headband.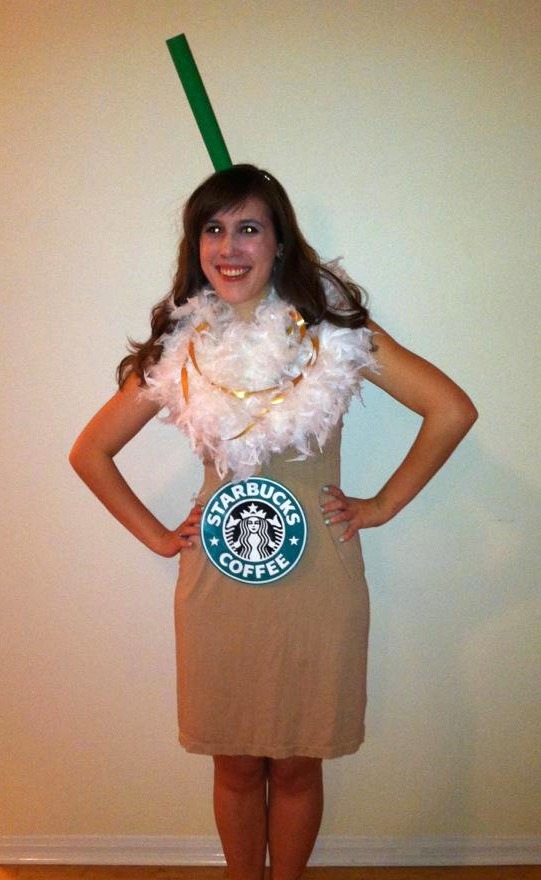 For another fun Starbucks costume idea, don't miss this DIY Starbucks couples costume with a barista and a frappuccino.