Happy World Penguin Day! Learn something new everyday, right?!  In honor of World Penguin day, we've got an adorable handmade penguin costume for a kiddo. Make It and Love It sewed this really awesome handmade, fleece penguin costume for her baby girl. The best part, big brother was Bert and big sister was Mary Poppins! Tagging this post as a group costume, thank you very much! See the full penguin tutorial at Make It and Love It!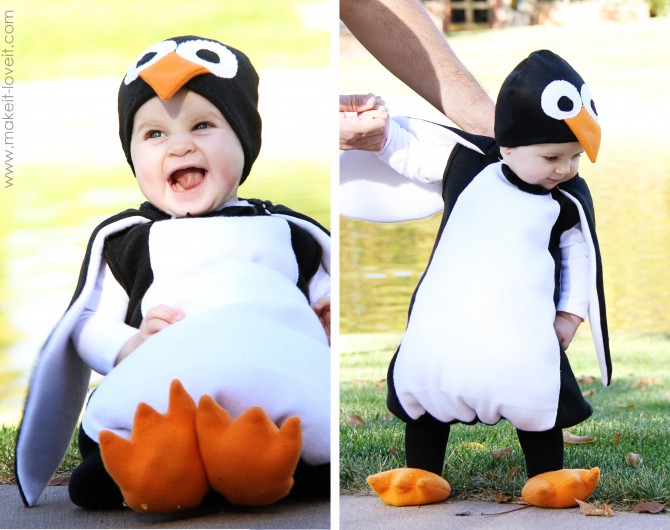 Oh and if you want a family costume, here are handmade Bert and Mary Poppins adult costumes! Happy World Penguin Day, friends!
Psst… here are 36 more handmade animal costumes for kids and adults.